Two countries, one goal, joint success!



TAKE CARE OF NATURE.THINK GREEN

BIOETHANOL HURO/1001/121/2.2.2.
Workshop 27.05.2013
University of Oradea has organized the first workshop of the project "A new method and system for real time monitoring fermentation process" (HU-RO BIOETHANOL, HURO code 1001/121/2.2.2 at Hotel Ramada Oradea.
The event had a particular interest and enjoyed a large attendance. It had prominent guests, including Elena Ignat - Advisor in the Minister of Waters, Forests and Fisheries, Mircea Mălan - Deputy Mayor, Sorin Curilă - President of the Senate of the University of Oradea, Carmen Soltănel - Secretary of Bihor County Council, Sanda Monica Filip - Dean of Faculty of Sciences Oradea, officials from Environmental Protection Agency Bihor, Romanian Automobile Register Bihor, National Guard of Environment Oradea, Department of Agriculture Bihor, National Sanitary Veterinary and Food Safety Authority, OMV Petrom Oradea, etc.
The presentations and discussions coordinated by the project manager Alina Caraban were focused on the project HU-RO BIOETHANOL presentation, on the presentation of scientific activity of the University of Oradea and also of the Faculty of Sciences and on some project research aspects regarding the spectrophotometric methods used in the study of fermentative processes, studies of the starch hydrolysis reaction in the bioethanol production process, monitoring system for ethanol concentration using neural networks, several aspects of the bioethanol production from biomass and experimental information management within the "BIOETHANOL" project, that were presented by the University of Oradea expert team.
The partners from Bay Bio have presented experimental data related to the investigation of efficiency of ethanol production in different yeast strains, investigation of wine production with different yeast strains, HPLC measurements improvements for investigation of bioethanol and wine fermentation and bioethanol production from Surghum sp. (Sucrosorgo)
The event brought together officials, researchers and biotechnology professionals, representants of economical agents and students under the project slogan TAKE CARE OF NATURE. THINK GREEN
Workshop Invitation Program BIOETHANOL EN
Invitatie Program Workshop BIOETHANOL RO
Meghivo Program Workshop BIOETHANOL HU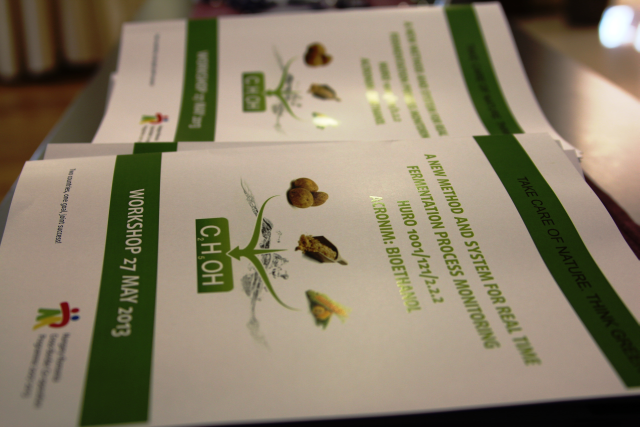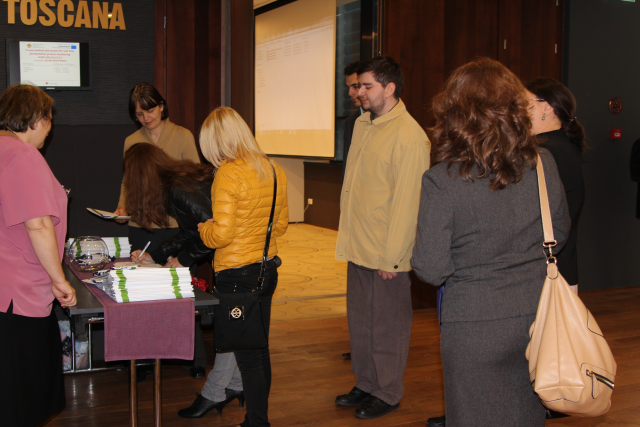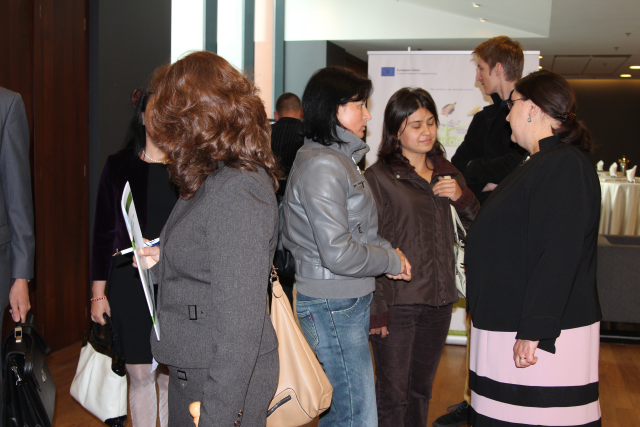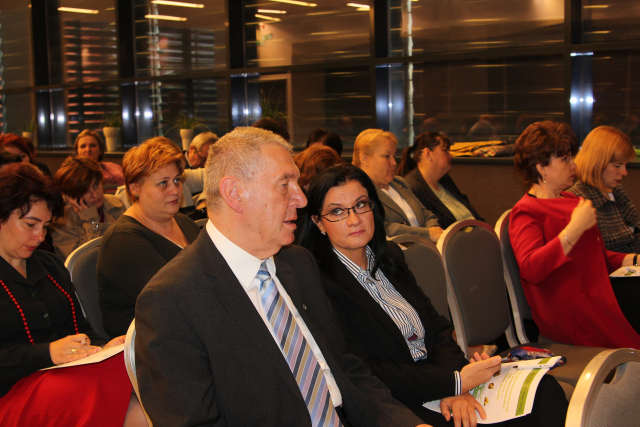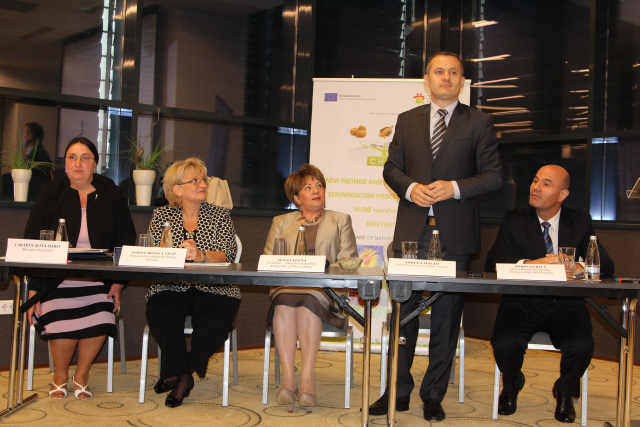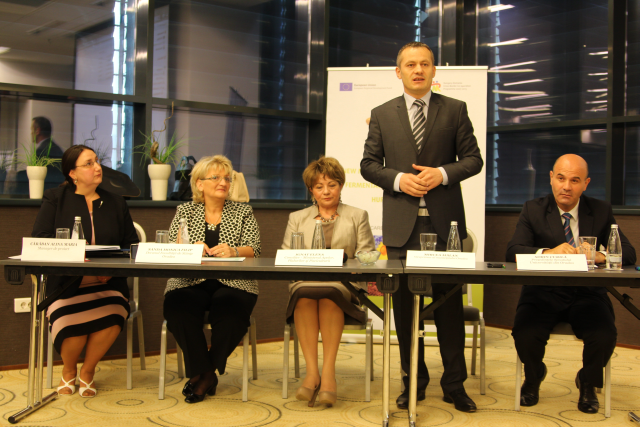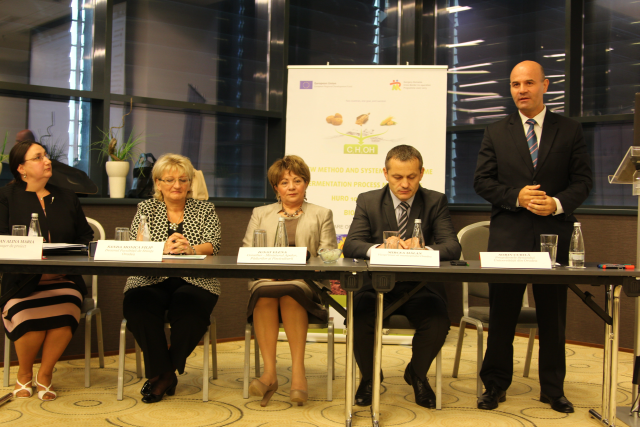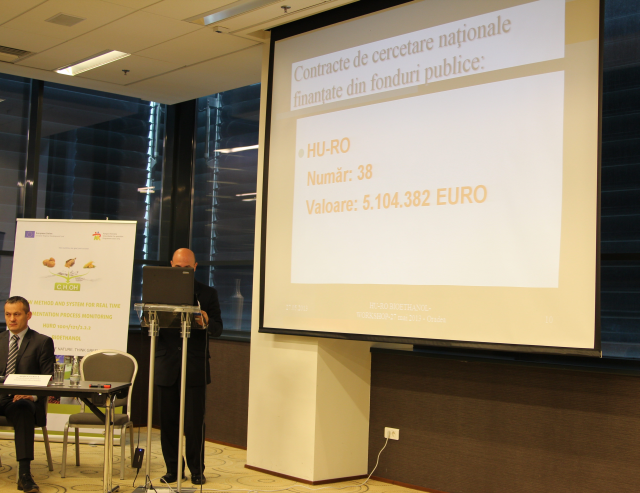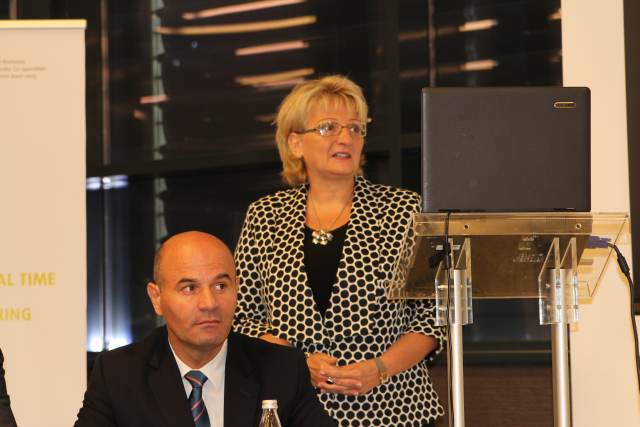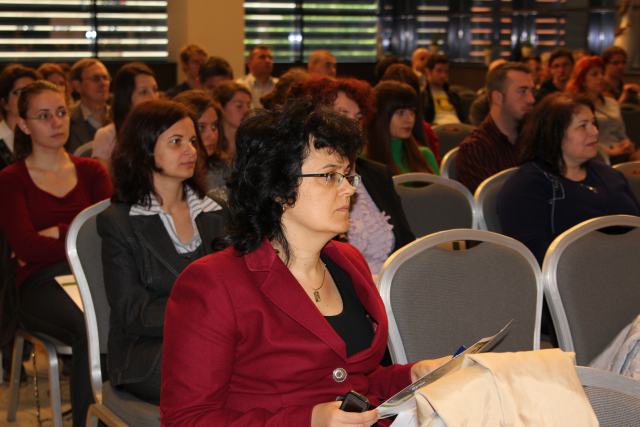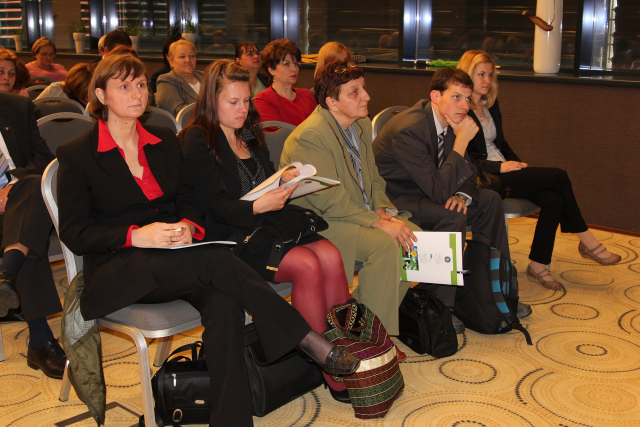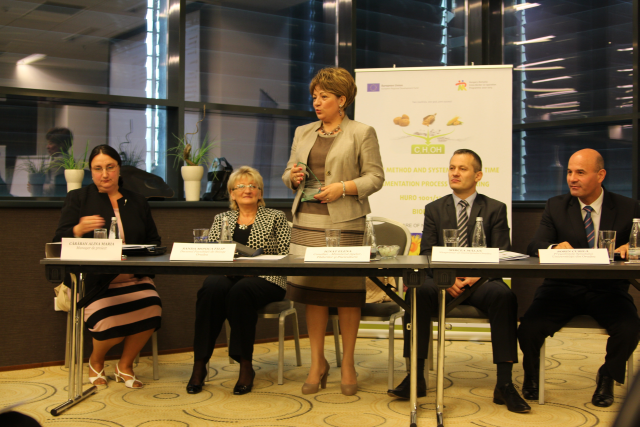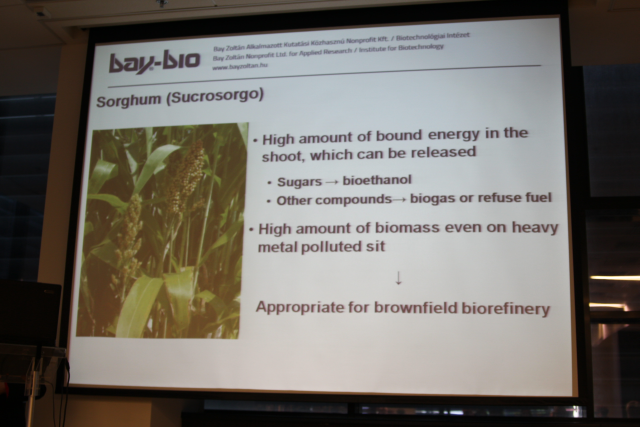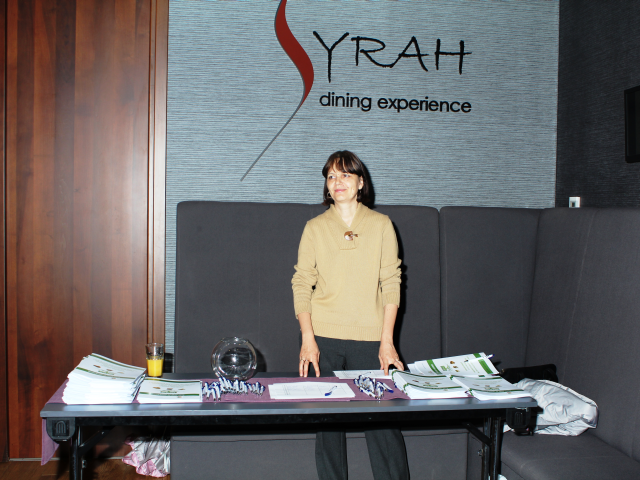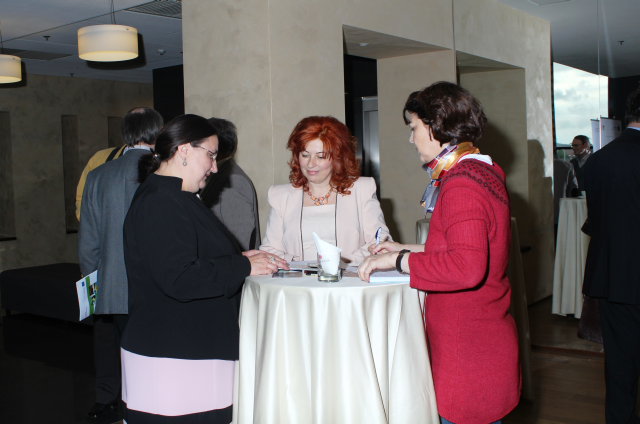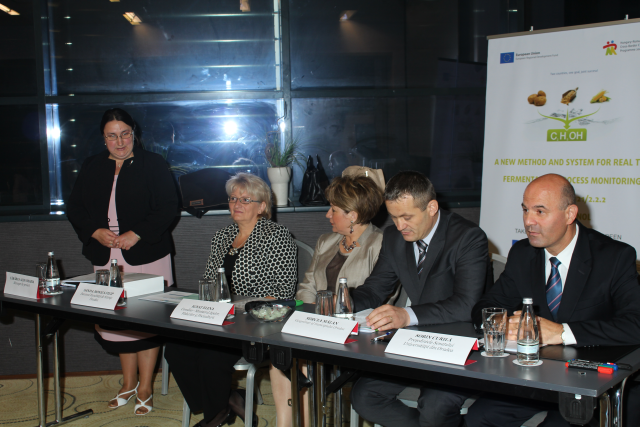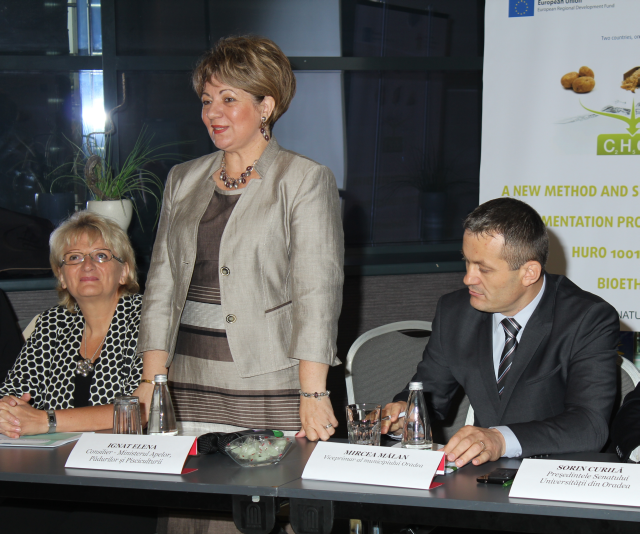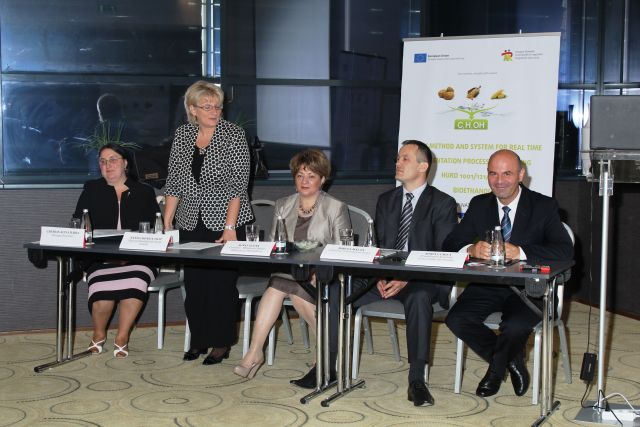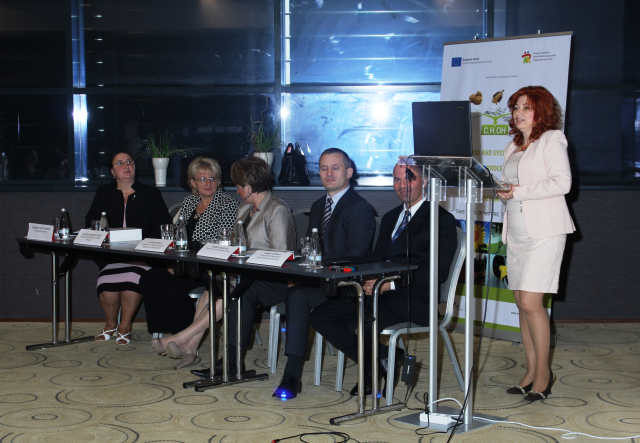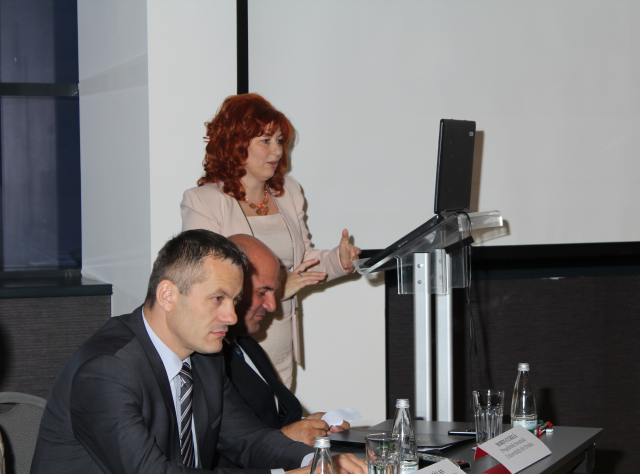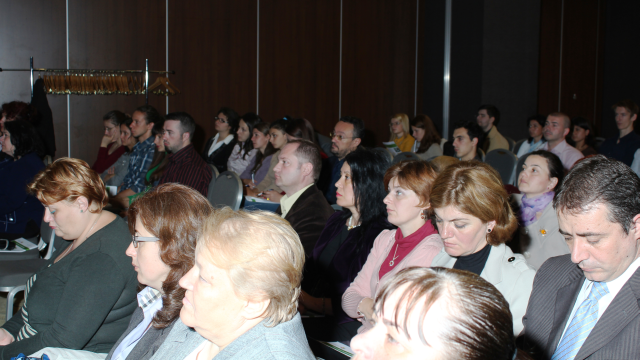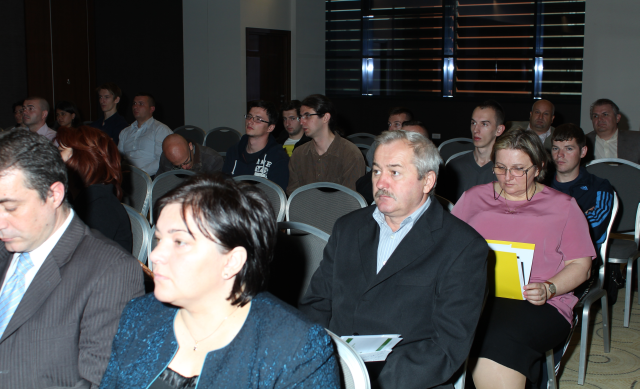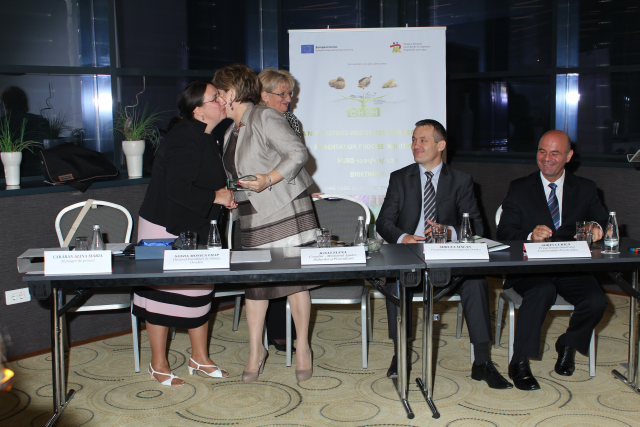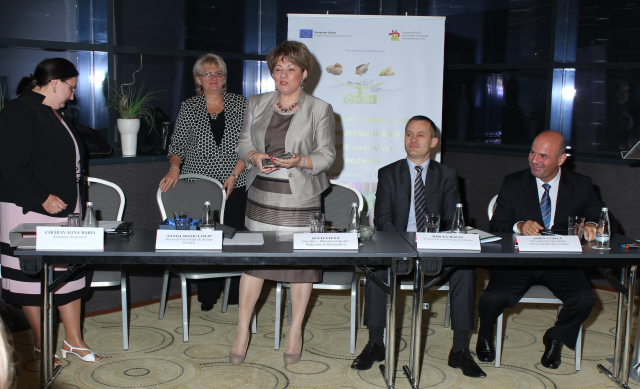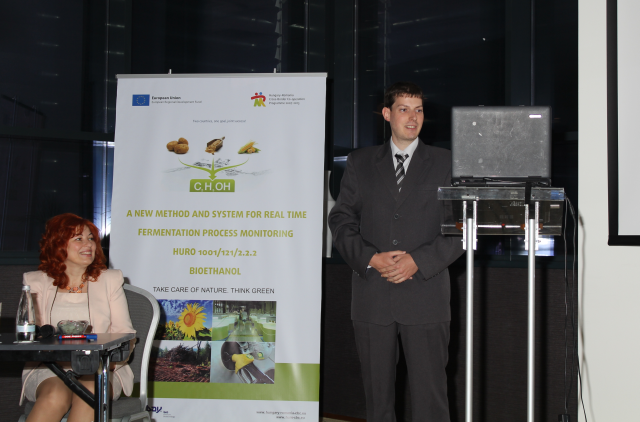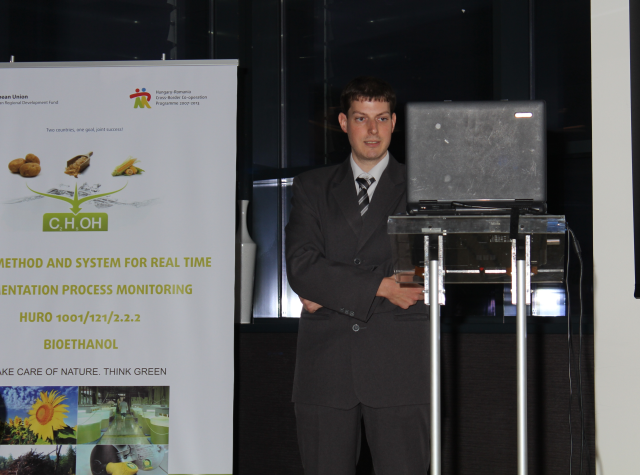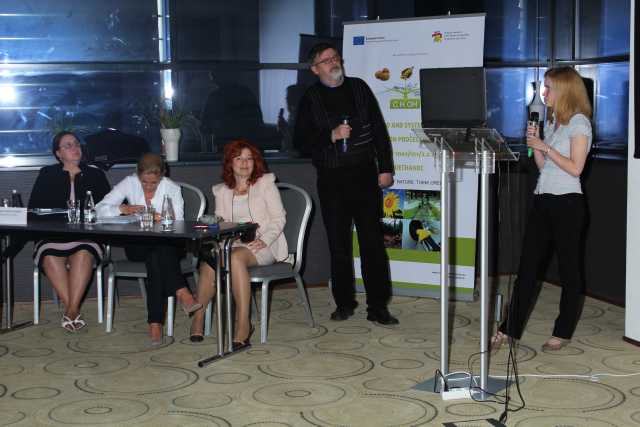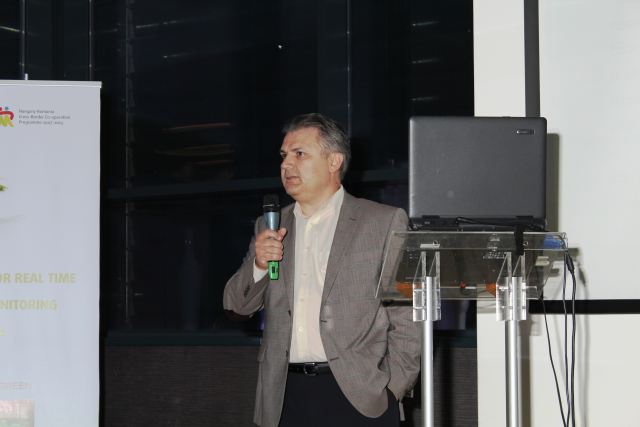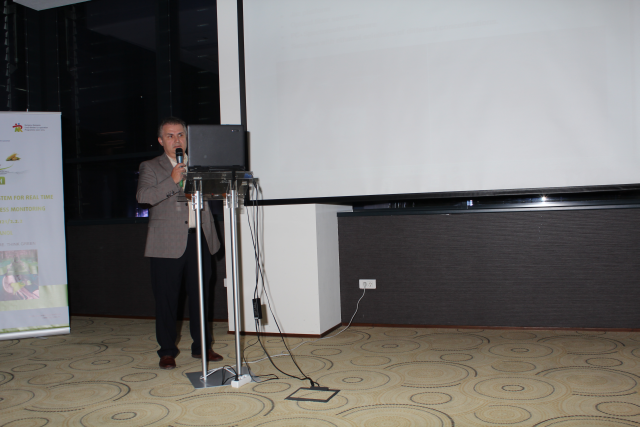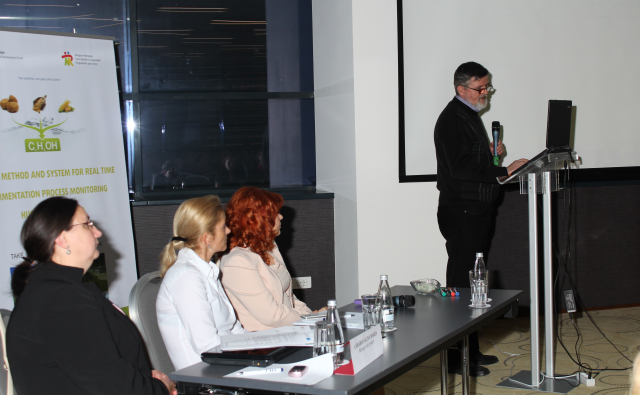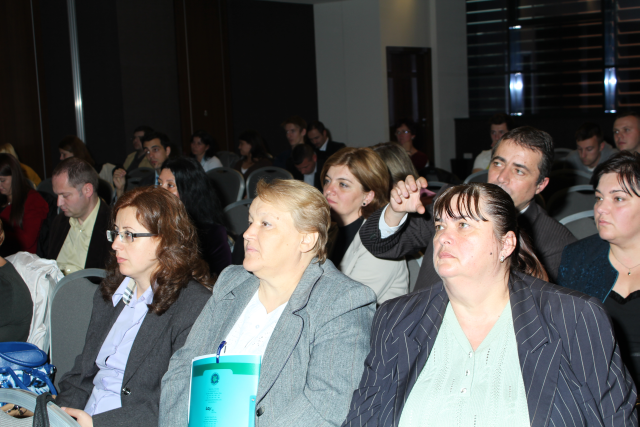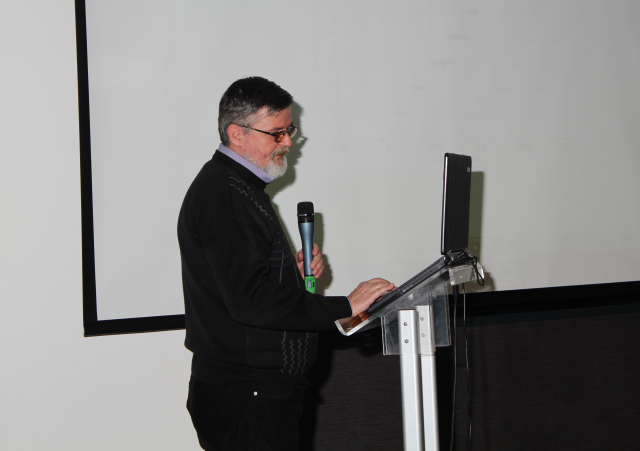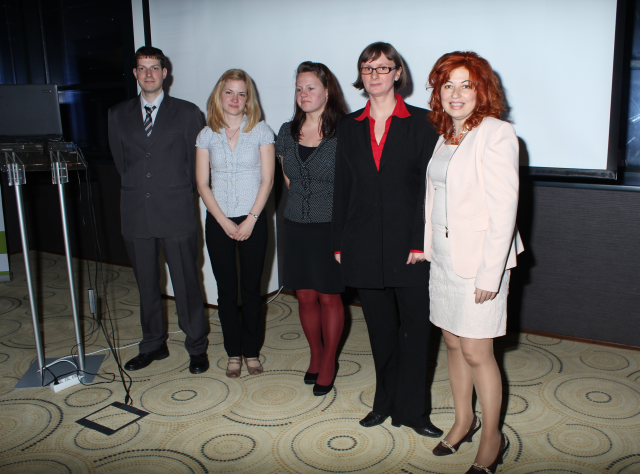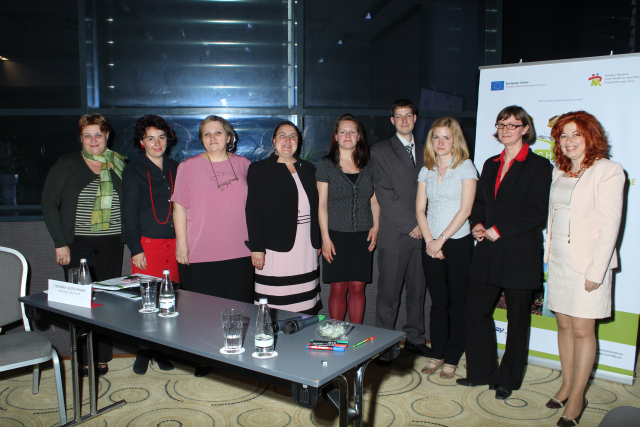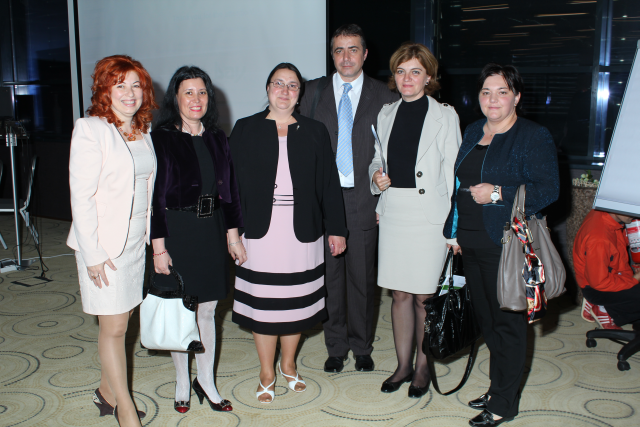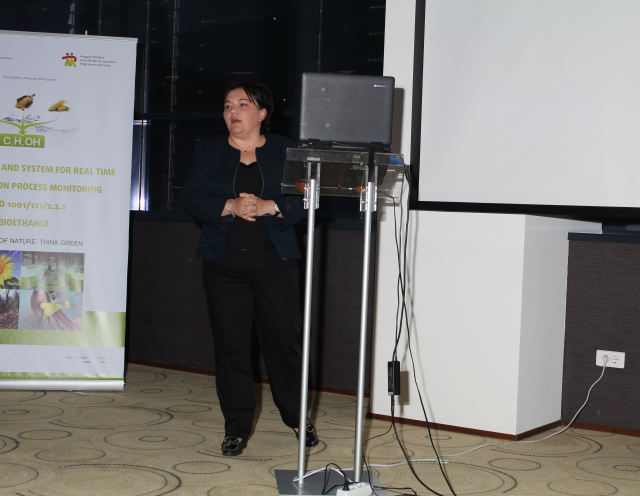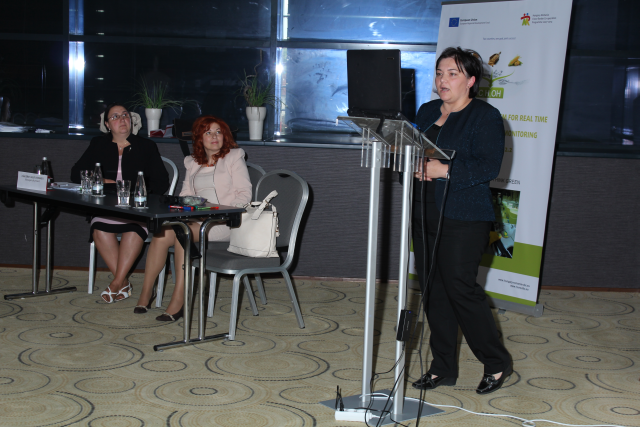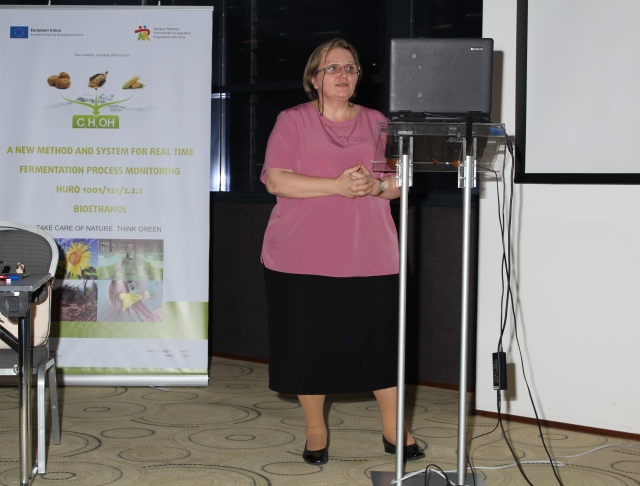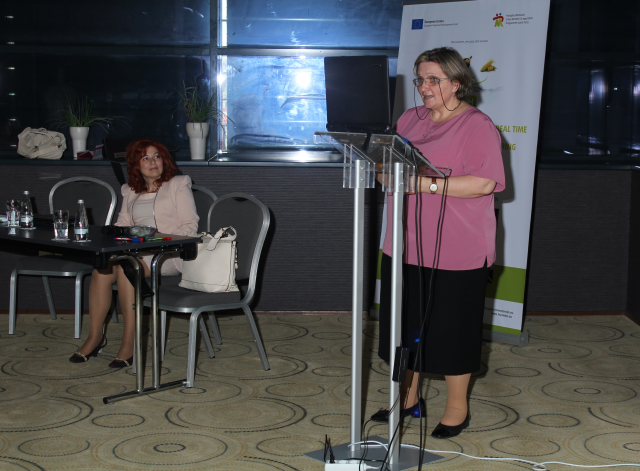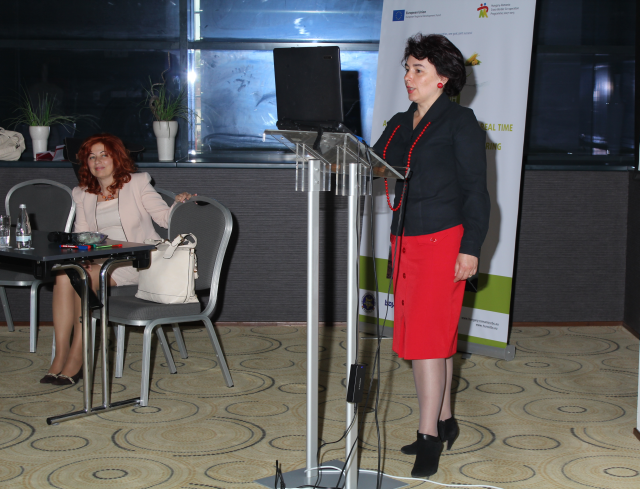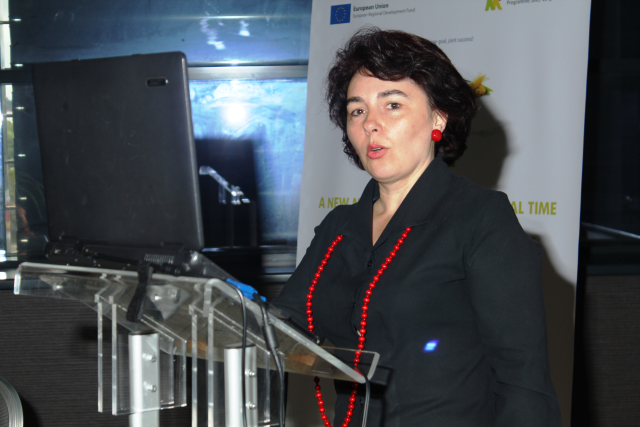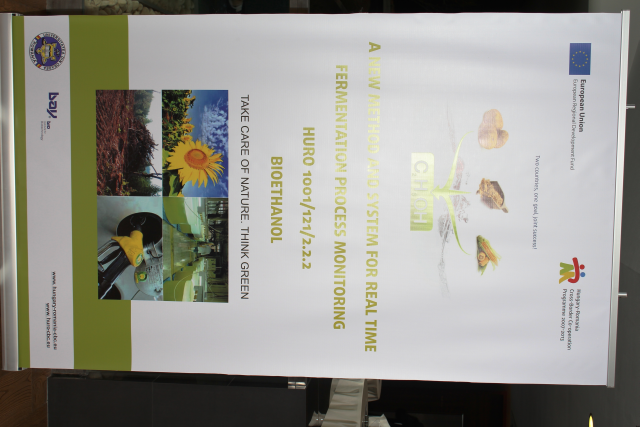 28.05.2013
The project A new method and system for real time fermentation process monitoring HURO 1001/121/2.2.2 BIOETHANOL is implemented under the Hungary-Romania Cross-Border Co-operation Programme 2007-2013 (www.huro-cbc.eu), and is part-financed by the European Union through the European Regional Development Fund, Hungary and Romania. The programme aims to bring the different actors - people, economic actors and communities - closer to each other, in order to better exploit opportunities offered by the joint development of the border area.
Hungary-Romania
Cross-Border Co-operation
Programme 2007-2013

European Union
European Regional Development Fund